Every Friday I'll give my little Scoodies a suggestion on where to drop-in for drinks, food and fun when hanging in Los Angeles or wherever I may be in the World. Tonight its Bar Marmont, located inside the famous or infamous Chateau Marmont Hotel on the fabulous Sunset Strip. This is one of my favorites because you never know who you'll see…an amateur paparazzo's wet-dream. Or, if you're an actor, model or anyone who wants to be seen, this is just the place for you.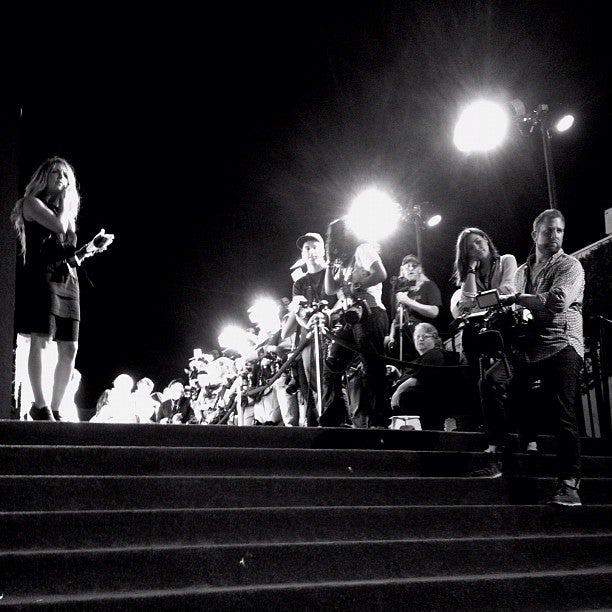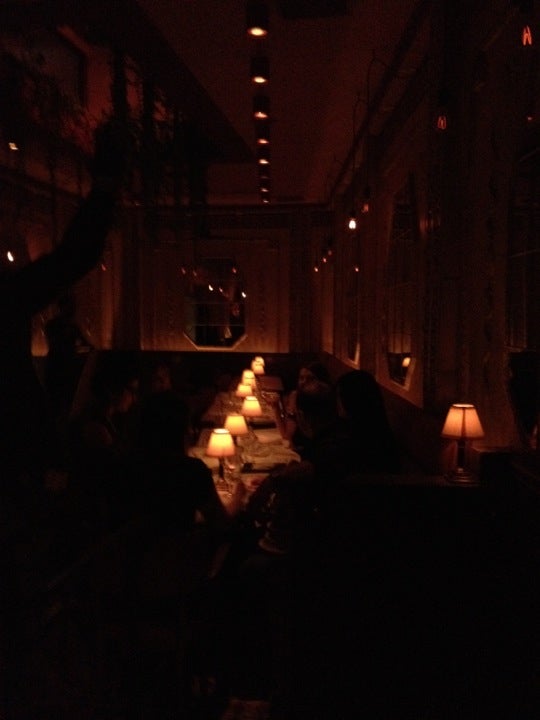 You'll enjoy the posh yet quirky decor, the energetic atmosphere and try one of their signature cocktails like The Jalapeno, The Framboise Savage, The Ginger Rogers or my personal fav, the Sun Goddess – a simply intoxicating mix of Belvedere vodka, Lillet, lemon juice, simple syrup, mint, and muddled grapes. It's smooth, refreshing and will have you seeing quadruple if you're not careful. Oh, do I remember the days.
As a side note, every time I go there, I feel as though I've stepped back in time to the old Hollywood glamour and glory days. I somehow keep wondering if  at any moment, I'll see the likes of Elizabeth Taylor, Cary Grant, Marilyn Monroe or Paul Newman with all the star-power, joie de vivre, elegance and class our present day little camera muggers seem to be lacking. If only the walls could talk, the tales that they could tell must be mind-blowing.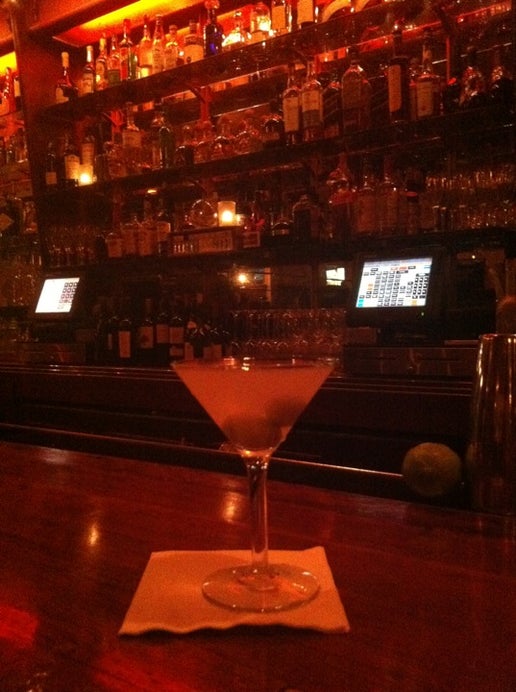 Over the years I've bumped into many of today's celebrities when getting my party on with friends. Hate to name drop but what the Hell, here goes…Lindsay Lohan (before becoming the hot mess she is now), Eva Longoria (texting and gushing over her little French B-baller, pre-divorce of course), Justin Timberlake (who is terribly funny and wildly flirtatious), Eva Mendes, Ryan Gosling, Lebron James and entourage, P-Diddy, Puff Daddy, Sean Combs or whatever moniker he's going by these days, and even on one rare occasion, Colin Firth, Mr. King's Speech himself.
So if you're ever out this way or already live in these parts, drop in and get your party on! But one suggestion, make dinner reservations or stay at the hotel to make sure your entry into this little slice of decadent heaven is locked down.  Hope to see you there!
Bar Marmont
8171 W Sunset Blvd, Los Angeles, CA 90046
Cocktail Bar
(323) 650-0575
Bar Snacks
$5.00
Crispy Chickpeas Zaatar
$7.00
Papadams & Yogurt Dip
$6.00
Pork Cracklins & Pumpkin Ketchup
$8.00
Bacon Wrapped Bourbon Apples
$7.00
Rabbit Rillette Toasties
$7.00
French Fries & 3 Dips
Small Plates
$15.00
Taleggio Macn Cheese
$14.00
Smoked Trout In Crispy Potatoes
Creme fraiche & capers
Garlic lime vinaigrette & crispy potatoes
Horseradish cream & lemon
$13.00
Caramelized Brussel Sprouts
Cippolinis
$27.00
Almond Crusted Bass
Caper lemon sauce & haricots vert
$21.00
Sheeps Milk Ricotta Gnocchi
Cauliflower & pinenuts
$21.00
Lamb Ragout & Tagliatelle
Pecorino
Homemade ketchup, fries n fixins
$27.00
Cider Glazed Pork Loin
Mustard spaetzle
$27.00
Cast Iron Flank Steak
Romesco & potatoes bravas
$9.00
Salted Pistachio Crumble
Pistachio gelato
$9.00
Coconut Creme Caramel
Pineapple rum granita
$9.00
Vanilla Buttermilk Panna Cotta
$9.00
Chocolate & Dulce De Leche Pudding
$9.00
Welcome To Hollywood Cake
$9.00
Chevre & Hazelnut Cheesecake
$20.00
Three Cheese Board
Buckwheat honey, date & fig jam